Domestic Helpers: Your saviour during work from home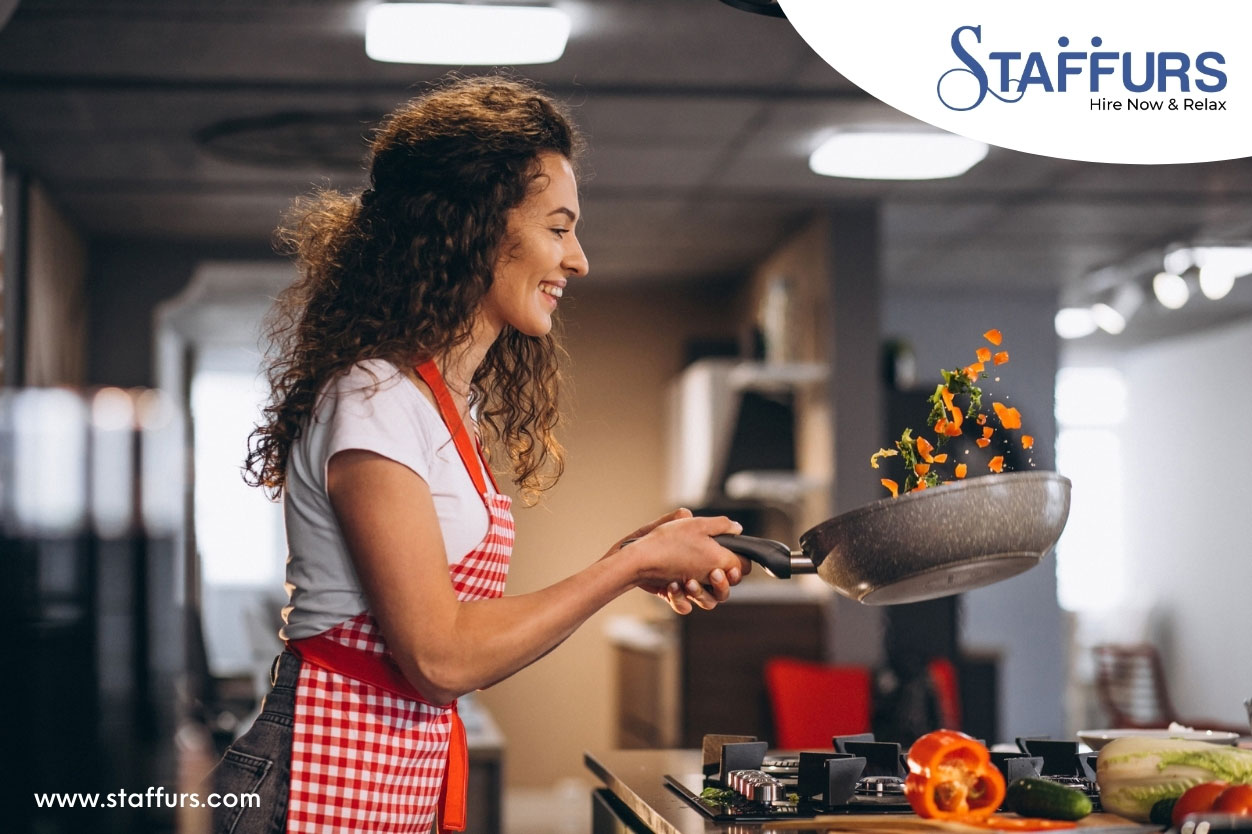 Ever wondered how your life would be without any extra hand to support and complete the daily chores in your home? If you live in a big joint family, the thought is scary, isn't it?
It is preferred to hire domestic helpers if the adults in the family are working full-time. The skilled domestic helper is a go-to person to help the adults focus on work without having to worry about the household chores.
Before we proceed and appreciate the extra hands offered by cleaners, babysitters, drivers and other domestic helpers, we would like you to decide your priority - the expense incurred or the expertise of the domestic helper for selecting and hiring domestic helpers.
Many prefer having one domestic helper or maid who does multiple chores - dishes, cleaning, babysitting, etc. It is the comfort and trust built in the relationship which help individuals to make the hiring decision for one domestic helper. But is that one person really an expert in all the activities and can be regarded as skilled household employee? Maybe not.
On the other hand, if you hire skilled household employee i.e. have experts come and help for their respective jobs, execution of tasks gets easier. All you would need to do is inform your preferences and expectations. You rarely need to train the skilled domestic helper on how to perform the activity.
Like we mentioned previously, we empathize and know that in difficult times, we would like to peep into our pockets and check what fits. So, we are taking this opportunity and giving you an expense estimate for hiring domestic staff and skilled household employee basis as suited for metro cities.
Let us consider the first scenario where Richa's family is hiring one domestic helper or maid
Richa's family is a family of 5 members, including her parents in law who are senior citizens and her first baby. The family decided to hire a domestic help for the full day considering Richa wanted to return to office while the house needed extra attention for health and safety of the baby.
An average pay offered to the domestic helper for working 8 hours every day is INR 15,000/- in her location. In these 8 hours, the domestic help is required to do the daily chores viz., dishes, cleaning, brooming and mopping, cooking, taking care of the baby.
If we consider carefully, in a joint family where one has vulnerable members, it is appropriate and appreciated that minimum people come in contact with them. Hiring one domestic helper instead of different people, considering the scare of pandemic, was a choice made.
Richa had to train the domestic helper for the initial days. But the good part is, she did not have to worry later about having to follow-up with multiple people and keep a check on the health of the domestic helpers who came in contact with her family.Being a working professional, Richa was inclined to focus on her career after welcoming her baby. Her family, being supportive, are taking up responsibilities of the house with the help of the domestic helper - Chandni.
Chandni ensures that the food preferences for each member is catered to. She had also taken upon herself the regular cleaning of the entire house with a disinfectant, knowing how important it is to maintain hygiene with a new baby in the house. Richa has trained Chandni in the first week and now she is focused on her professional growth.
Let's consider the second scenario where Deepa's family is hiring skilled domestic helpers:
Deepa's family is similarly constituted family - parents in law, her husband, new baby and herself. The family has decided to hire multiple people i.e. skilled household employees to help in the household chores, who are professionals and have necessary expertise.
One skilled domestic helper would do the dishes and clean the house at an average salary of INR 3,500/- per month. This ensures there is no littering in the sink, all corners of the house are clean, and the baby has a safe floor as her playground. A babysitter is hired for a salary of INR 8,000/- per month. They have also hired a professional cook to keep in check the health and taste requirements, paying an average salary of 8,000/- per month. The total expense incurred while hiring skilled domestic helpers is INR 19,500/- per month.
Deepa is a full-time homemaker and has consulted with her family about hiring multiple professionals for helping in daily chores. She believes that having professionals do their job would give her the time and peace of mind to enjoy with family, especially her new baby.
With the COVID-19 scare, her gated-society has ensured regular temperature checks and sanitization. However, there could be instances where she would have to follow up in case of uninformed absence or entertain a new professional in the house. She may even have to get the work done on her own but that is a chance she was willing to take.
We at Staffurs believe in providing the exceptional experience at a pocket-friendly cost. You may choose to hire one domestic help for all the work in your house or multiple skilled domestic helpers for different roles. We aim to be your go-to place to hire domestic helpers. They could be house helpers/maids, driver, babysitter, cleaner - it is all under one roof for your ease and comfort.We are sure, with our assistance, you would never have to worry or juggle between your full-time work and household chores. There would be no more stress about cooking the next meal when you are on an important conference call. No more worry about cleaning the nursery or changing diapers during the day!
Dec 5th , 2020 by Staffurs-Desk--STAFFURS-DESK