Best House maid services in Mumbai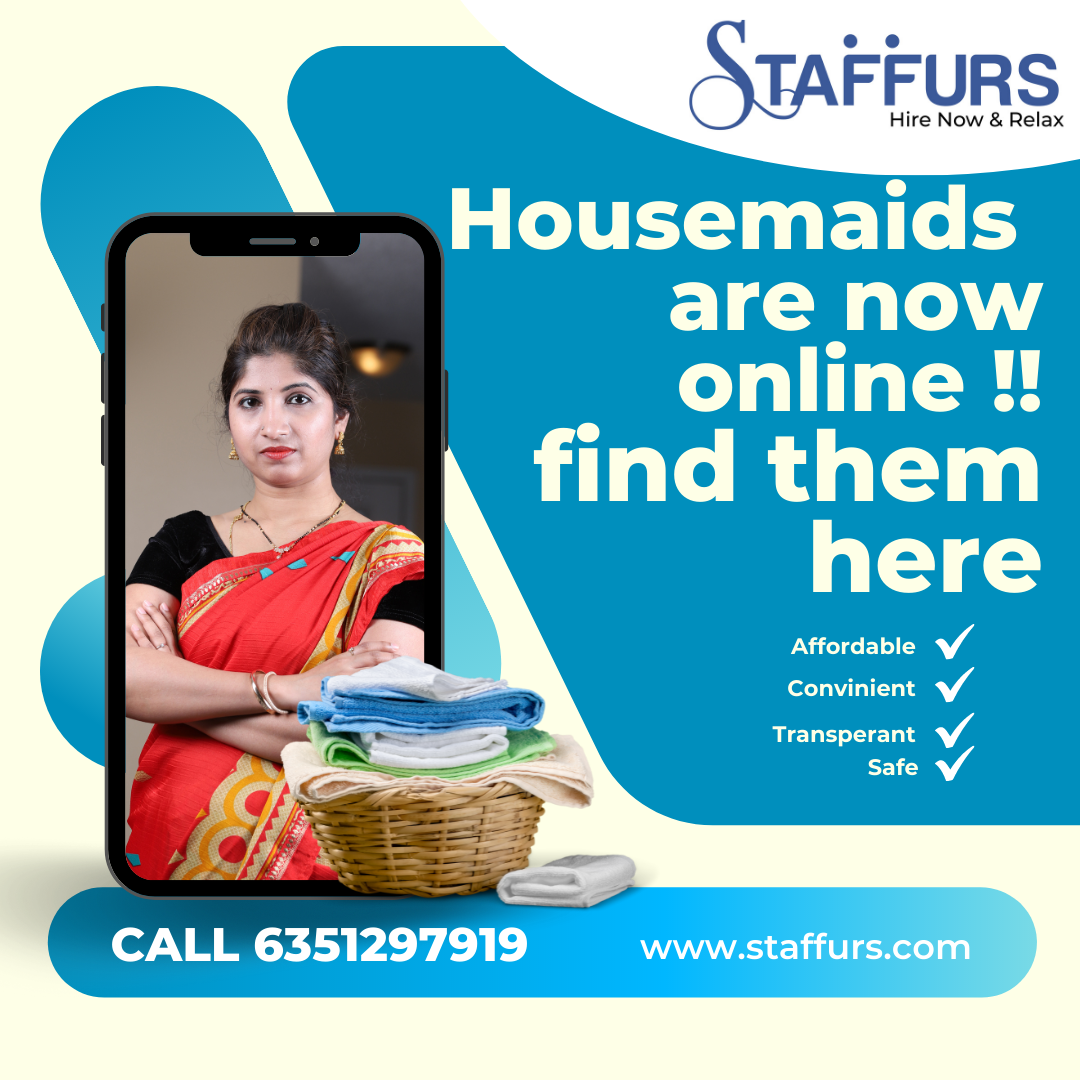 Are you struggling with work and life balance, stressed about cooking the next meal or cleaning the house while you are on a conference call. We at staffurs can offer you a solution, We offer the best home maid services in Mumbai so that you don't have to worry about your household chores. All our staffs are verified, trustful and affordable. She/he can take the responsibility of sweeping and mopping house, washing clothes, cooking, child care and miscellaneous activities.

Our platform has thousands of candidates, who are well trained and recommended for their best Housemaid services in the city. They will not a leave a single stone unturned to take into account the importance of ensuring maximum care as well as security of your house while you are away from them.
The candidates on our portal are professional, well trained and good mannered. All the candidates are 100% Aadhar verified. We also provide other verification on demand like National Identity verification, criminal verification, and referral check at a small fees.
Getting you the best candidate is our topmost. Nowadays you need that extra support in order to take good care of your home. Our staff will provide you with that support. He/she will look after your house like their own. You can hire a maid according to your needs & wants. You can hire for part time or full time work according to your want.
FAQ:-
How much does a full time housemaid cost in Mumbai?
The cost of housemaid will depend upon the type of service you are looking for and Amount of time, no of family members, how big is your house, work timings etc. However, depending on your requirement you should be able to find a the best maid housemaid on portal. An approx. monthly salary of 8 hrs maid is Rs 10000- Rs 15000. Similarly, average salary for 24hr housemaid service is Rs 18000- Rs 24000. At Staffurs we give our customer 100% flexibility to decide work terms with the candidates. We don't charge agency fees. We have a very nominal portal fee.
How can I find a Housemaid in Mumbai?
If you are looking for a part-time/ full time Housemaid in Mumbai, then contact us at www.staffurs.com. You get to connect with so many candidates of your choice. Once a STAFFURS customer is always a staffurs customer these are our customer's quote.