Japa maid Services in Mumbai - Hire A Japa maid in Mumbai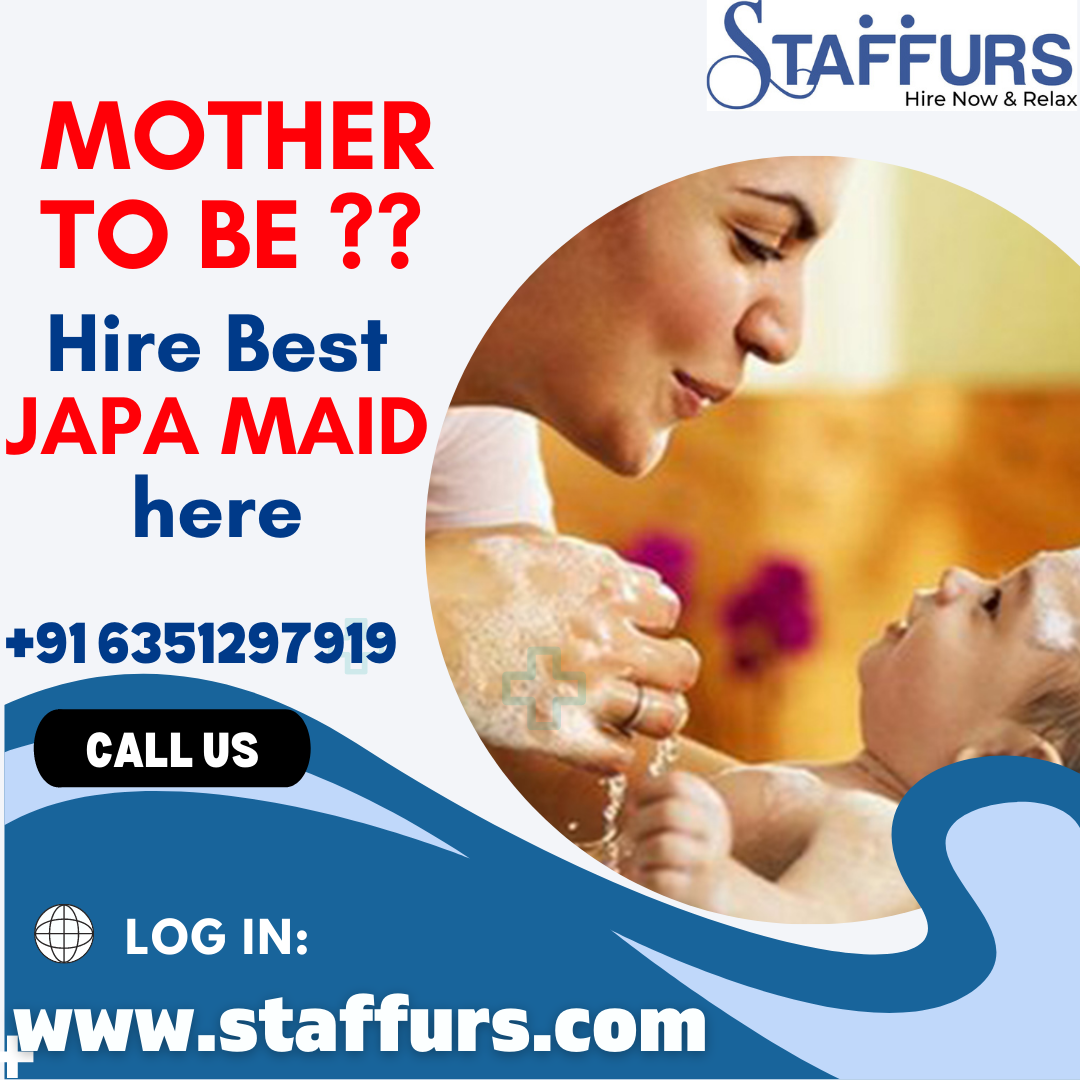 Are you a New mother or a mother to be ? As a parent, the ultimate care of your child is your topmost priority at all times.
As a new mother it becomes overwhelming to care for the kid, your own self and family, A japamaid is a life saver. She will be available to you for all small and big needs and will be able to help you. This is wherein the professional range of babysitter service in Mumbai comes in. At Staffurs, we are a committed to get you the best Japa maids in the city catering to your specific requirements
Staffurs is the best Japa maid agency in Mumbai that takes into account the importance of ensuring maximum care as well as security to your lovely child while you are away for work or some personal reason.
At Staffurs, we can help you come across trusted, reliable, caring, skilled japa maids to ensure the best-ever care of your beloved child or children. Since our inception, we have been working on the core principle that family care is not only a fundamental need, but it is also a key driver of the overall growth as well as empowerment.
When children tend to receive proper care during the formative years of their lives, they lead themselves to the paths of success and achievements. Women of India and worldwide are disproportionately endowed with the responsibility of taking care of their children at all times.
Japa maid Services in Mumbai - Hire A Japa maid in Mumbai
When you wish to ensure the best-ever care for your child while you are away from them, you can hire a maid for child care in Mumbai from Staffurs. We offer a wide array of Japa maid services that allow the families to find, manage, and hire professional Japa maids for taking care of their children with ultimate love, attention, and affection.
Whether you are seeking a part-time home maid or a full-time Japa maid for your child, our professional babysitters are highly skilled as well as trained properly to deliver the right services. You can trust the maids that we have on board with us with ultimate reliability as well as the efficiency of services when it comes to ensuring the best-ever care of your child or children. Whether you need a last-moment babysitter for your perfect date night out with your partner or a home maid for handling your baby care needs during the postpartum period, we have maids and babysitters of all purposes. You can hire a maid for baby care 24/7!

FAQ:-

What do Japa maids do?
JAPA MAID provide a wide range of services like ​ newborn, Mother Care, New-Born Care, Toddler Care, Preterm Baby Care, Special Child Care, Maternity care, New-born Baby Massage, and mother massage on a part time basis or fullday or 24hrs basis.
The salary of the JAPA MAID will vary based on the work requirment from her.
You can login to www.staffurs.com and select the best japa maid for you from our best profiles , hire the one suitable to your family needs and enjoy happy and blissful parenting.